Post #215
2nd February 2004, terribly early in the morning | Comments (33)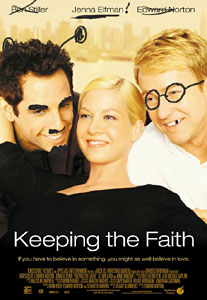 I have a very clear idea of what my ideal partner will be like, and I've just seen an almost perfect representation of her in a film called Keeping the Faith. Jenna Elfman is the actress, Anna Riley is the character, and I am recording this here for the day I get my Three Wishes.
When Wish Number One (Anna Riley) is granted I shan't want or need for anything else, so I am open to offers on my two remaining wishes. The best two requests will be filed away and I promise to ask for them should I ever free a Genie from a lamp.
So let me know, what's the one thing you long for?
Jump up to the start of the post ↑
---
---