Post #80
29th December 2003, late morning | Comments (9)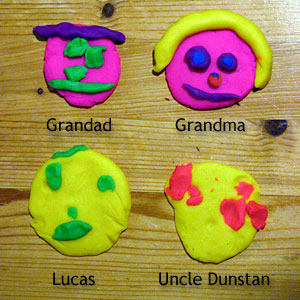 My nephew, Lucas, made some playdo people last night while his mum and dad and I were at the cinema watching Lord of The Rings.
I understand he had some help with 'Grandma' (and possibly with 'Grandad'), but 'Uncle Dunstan' was all his own work.
He's two and a half.
Jump up to the start of the post ↑
---
---