Post #61
25th November 2003, early evening | Comments (1)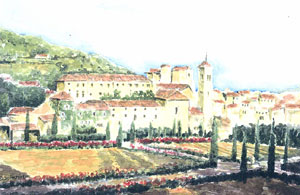 I was just having a nose through the Web, as is my wont, when I stumbled across a comment I'd left at a friend's site.
Daisy is a painter and she'd asked me to leave a note about her work. This is what I'd written:
A Poem.

A painting by Daisy Foster
Of Provence, or of boats on the Costa,
Will bring to your life, or that of your wife
More joy than the money it cost ya.

I thank you.
Jump up to the start of the post ↑
---
---