6th October 2003, lunch time | Comments (2)
The obvious question here is of course: "Why on earth was this photo taken in the first place?"
Who was the client? What kind of brief did they give?
OK, so we want to show a beautiful, tender moment between a couple. Let's say they're engaged. She's your typical American girl; heiress to the Chumley Chum Dog Food fortune, socialite, and renowned tennis player.

He likes sleeping with Alsatians.

Go to work guys.
Intriguing.
---
6th October 2003, lunch time | Comments (21)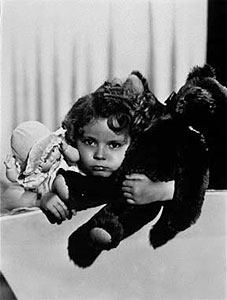 I'm pretty hacked off — I've got mouth ulcers.
Yes, I know we all get mouth ulcers, I expect you've had them, but I get mouth ulcers.
Sometimes I can't talk for a couple of days, sometimes I can't clean my teeth without spitting blood for 5 minutes. My mouth hurts all the time, I can't eat certain foods and I look like I've been given a fat lip.
I've currently got eight of the damn things. They can be up to the size of my little-finger nail and last for 2 months at a time.
Do you get all that?
No?
Well don't go wasting one of your Genie-in-a-lamp wishes on it, it's a lousy thing to have. Sure, it's not life-threatening, but it's enough to make a person feel pretty miserable.
So, that's why I'm hacked off.
Bloody things.
Hrumpf.
---