Post #38
28th October 2003, lunch time | Comments (2)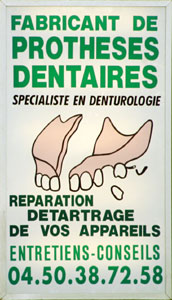 They sat there, the three of them, on the veranda of the pub and watched the traffic move past: a thin black man on a whining moped, revving furiously; a young couple in a new Renault and in mid-argument, hands and arms in flutter-flight; a huge lorry, barely able to make the turn; that damned idiot on the moped again.
Left to right, right to left, squeezing past, darting off, waiting in line.
And the three just sat there, on the veranda of the pub, and welcomed in the chaos after the calm of the mountains.
Jump up to the start of the post ↑
---
---